Fishing News Page 49
---
Page 49
News Archive: 1 | 2 | 3 | 4 | 5 | 6 | 7 | 8 | 9 | 10 | 11 | 12 | 13 | 14 | 15 | 16 | 17 | 18 | 19 | 20 | 21 | 22 | 23 | 24 | 25 | 26 | 27 | 28 | 29 | 30 | 31 | 32 | 33 | 34 | 35 | 36 | 37 | 38 | 39 | 40 | 41 | 42 | 43 | 44 | 45 | 46 | 47 | 48 | 49 | 50 | 51 | 52 | 53 | 54 | 55 | 56 | 57 | 58 | 59 |
---
TFL Season 2 Registration Ends April 25th!
Neo-Realms | April 21, 2008, 1:16 pm | [56]
If you wish to participate in the TFL this season, registration ends on April 25th! For more information, visit tfl.neorealms.com
---
2008 Spring Cup Results!
Neo-Realms | April 5, 2008, 8:53 pm | [55]
76 fishermen braved the stormy SL seas for the 2008 Spring Cup! In the end it was Nikee London who came out on top. Congratulations Nikee and thanks to everyone who came and participated!

Tourney 1:
1st: KaliCat Kennedy
2nd: Erich Richez
3rd: Kio Whitehead
BC: Coug Sleeper


TOurney 2:
1st: Nikee London
2nd: Nickey Dagger
3rd: Cookie Lewis
BC: Barry Rinkitink


Tourney 3:
1st: SabreWulf Banshee
2nd: Eris Janus
3rd: Rusty Opel
BC: Cobra Cooke


Cup Results:
1st: Nikee London - 2936 pts
2nd: Erich Richez - 2889 pts
3rd: KaliCat Kennedy - 2875 pts

---
Bait Added to Reward Vendor!
Neo-Realms | April 2, 2008, 11:11 pm | [54]
Now you can use your reward points to get bait! Now available in the reward vendor is the 150x Epic Bait as well as the ultra-rare 50x Quest Bait and 50x Super Bait - the bait needed to catch SUPER EPIC fish! Be sure the click on a reward vendor in Second Life to redeem your points!
---
Spring Cup at Hearts Enchanted, Saturday April 5th
Neo-Realms | March 24, 2008, 9:28 pm | [53]
---
Neo-Realms Team Fishing League Season 2 is here!
Neo-Realms | March 17, 2008, 11:52 pm | [52]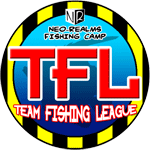 Just in time for the 1st year anniversary of fishing 4.0, the Neo-Realms Team Fishing League Season 2 is finally here! Teams of 2 will compete in a 10 week season with over $28,000 + entry fees in prize money! The season begins April 28th! You can register at the TFL terminal in Hearts Enchanted or Alston. Tons of changes from the past season, so be sure to check out the website at tfl.neorealms.com for more information!
---
Page 49
News Archive: 1 | 2 | 3 | 4 | 5 | 6 | 7 | 8 | 9 | 10 | 11 | 12 | 13 | 14 | 15 | 16 | 17 | 18 | 19 | 20 | 21 | 22 | 23 | 24 | 25 | 26 | 27 | 28 | 29 | 30 | 31 | 32 | 33 | 34 | 35 | 36 | 37 | 38 | 39 | 40 | 41 | 42 | 43 | 44 | 45 | 46 | 47 | 48 | 49 | 50 | 51 | 52 | 53 | 54 | 55 | 56 | 57 | 58 | 59 |